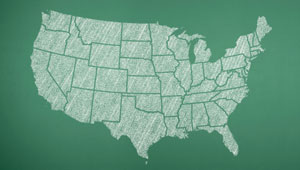 Working with an expert in adoption law will help ensure that your adoption proceeds smoothly. The Academy Directory is a listing of the current fellows of the American Academy of Adoption Attorneys in each State.  Find an Adoption Attorney.
The Agency Directory provides you with information about adoption agencies that have an affiliation either directly or indirectly with one or more current AAAA members. The fact that an agency is listed in the Agency Directory should not be construed as an endorsement of that agency by the Academy.  Find an Adoption Agency.
Considering Assisted Reproductive Technologies?
You may also want to learn about building your family through the use of Assisted Reproductive Technology.  For more information about this option please visit us at the 

website.
FOCUS ON A FELLOW  
To learn a little in depth information about some of our Fellows, check out this link where we have detailed interviews just click FOCUS!
2017 National Moot Court Competition
The American Academy of Adoption Attorneys has supported the Capital Law School National Moot Court Competition focusing on adoption and child welfare law since 2007.  This year's final round held Saturday, March 11, 2017, selected as the 1st place team and Ryan Ramos and Kendra Tovey of the University of San Diego School of Law.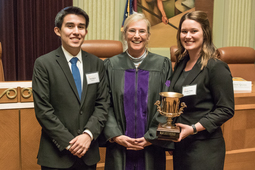 Academy President, Colleen Quinn, one of the final round judges is pictured above with the winning team.  Congratulations to the runner-up team from Loyola University Chicago School of Law, Heather Nelson and James Naughton.  The Academy extends its thanks to Capital Law School and all participating 23 teams for the excellence demonstrated throughout this competition.
Interested in joining AAAA?  
If you are interested in becoming a Fellow of the Academy follow this link for member qualifications to join the Academy
Provisional Membership Program for Adoption Attorneys
An opportunity for younger, less experienced adoption lawyers to have access to AAAA programs and begin the path to full Fellowship.
Provisional Membership Information is now available. For information review our Bylaws.
News
Adoption Provisions SAVED in Final Tax Reform Bill!
Thanks to the efforts of all of you who have worked so hard over the past two months, children and families won a great victory. The final tax reform bill and conference report was unveiled on December 15 and we are pleased to share that both the adoption tax credit and the tax benefit for employer provided adoption benefits have been SAVED! Read the final version of the tax reform bill here. 
We expect Congress will vote on this legislation next week, and it is expected to pass.
If you are one of the many people who sent a letter or made a call to your Member of Congress, be sure to thank them for listening! You can easily do this by going to the Adoption Tax Credit Website's "Take Action" page which will link you directly with your Members of Congress.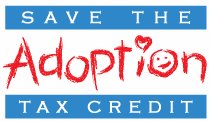 The American Academy of Adoption Attorneys recently learned of the bankruptcy filing by the Independent Adoption Center (IAC) which is licensed in California, Florida, New York, Indiana, Connecticut, Georgia, North Carolina, and Texas. The announced permanent closing of all IAC offices and its programs nationwide has left many families in dire straits. Some may be in the middle of an adoption and are now left without supervision of the placement in order to complete and finalize the adoption, while others have paid substantial sums of money to participate in the IAC adoption program, which money will now likely be lost. This is a situation which should never happen.

The Fellows of the American Academy of Adoption Attorneys have pledged to assist those families that now find themselves in this untenable situation. The Academy will assist these families in order for them to obtain their files from IAC, or to have them transferred to other reputable licensed adoption agencies. The Academy will also assist in advising those families as to be best way to proceed with regard to their prospective adoptions. In most instances, there will be no charge, or a reduced charge, for these services. See list here:  Academy IAC Volunteer or Reduce-Fee Attorneys.  Alternatively, I, Colleen Quinn, Academy President, can be contacted at president@adoptionattorneys.org to provide referral to a volunteer attorney. We are very saddened by this situation and will endeavor to provide as much support as possible. 
The IAC Bankruptcy case was filed on 2/3/17 in the U.S. Bankruptcy Court for the Northern District of California and assigned case no. 17-10427. The 1st meeting of creditors is scheduled for 3/14 in Oakland. Click here for a copy of  IAC Bankruptcy Petition and the  IAC Bankruptcy Petition Supplement.
Lexi's Case and ICWA
We are closely following the California case (Lexi's Case) that has been receiving international attention and support reform to ICWA that may result in the public's knowledge of how ICWA is being used. Unfortunately, Lexi is not alone. These types of situations have been happening for years - probably most well known is the Baby Veronica case (Adoptive Couple v. Baby Girl). There are many more - many more families who were scared to go to the media as their families and lives were devastated. These public cases are not anomalies. Lexi's case shows clearly the tragedy that ensures when the child's best interest is not the ultimate test of where a child should be placed. Lexi's case is now before the United States Supreme Court on a petition for writ of certiorari, which the Academy supported by filing an amicus brief in support of the appellant former foster parents to Lexi, arguing the child's best interests must be the paramount consideration in ICWA cases.
As the nation's largest constituent group of adoption attorneys, AAAA had a dramatic impact on proposed regulations published in 2015 governing the Indian Child Welfare Act. See  Academy Responds to New Indian Child Welfare Guidelines submitted to the BIA. In response, the BIA adopted a majority of the recommendations and concerns of Academy, for instance by affirming that voluntary adoption proceeding do not require notice to the tribes, and recognizing that parents have rights to make their own adoption plans for their children. The new regulations may be found on our ICWA page.   For detailed information please go to the Academy's webpage for ICWA in our section on Children's Rights.
Family Formation Charitable Trust Announces Grants
The Family Formation Charitable Trust is pleased to announce that an additional $8,000 in grants were awarded in the September 2015 funding cycle to several families and one 501c3 organization...for more information read the full summary on Family Formation Charitable Trust.
Academy Praises Supreme Court Decision as child friendly.
The American Academy of Adoption Attorneys and the American Academy of Assisted Reproductive Technology Attorneys are gratified by the child friendly opinion embracing marriage equality, issued this morning by the United States Supreme Court.  To read entire press release click  Supreme Court Decision Press Release.
Academy Responds to New Federal Indian Child Welfare Guidelines and Proposed Regulations
Washington, DC – The nation's largest constituent group of adoption attorneys, law professors and judges is reacting to the Department of Interior's recently issued guidelines from the Bureau of Indian Affairs (BIA) concerning the Indian Child Welfare Act (ICWA), a federal law established in 1978 to protect Native American children, families and tribes and to address the issue of the mass removal of Native American children from reservations by state welfare agencies. The law was enacted to protect "the relationship between Indian tribes and Indian children domiciled on the reservation."  For Full Press Release: Academy Responds to New Indian Child Welfare Guidelines &  Webinar - BIA Guidelines.  UPDATE: The BIA took a dramatic and unfortunate step subsequent to publishing the new guidelines when it next announced its intention to propose regulations based on the new guidelines.  The Academy has voiced its strenuous opposition to this development in the  Academy Comments to BIA Proposed ICWA Regulations submitted to the BIA.
Events in 2018
March Webinar
The Academy's next webinar is scheduled for March 13, 2018, at 12:30 p.m. Eastern Time. The 1.5 hour webinar, "Fundamental Legal Issues in 3rd Party Reproduction" is being presented by Academy Fellows Melissa Brisman and Tim Schlesinger.

Who are the parties? What court has jurisdiction? Do any statutes apply? This program will take you through some of the critical legal issues that arise in surrogacy agreements and in the court actions that may be necessary to obtain legal status for the intended parents after a surrogacy. In addition, this program will explore basic legal issues that arise in the context of egg donation, embryo donation, and sperm donation agreements.
The registration fee for the 90 minute webinar is $149 for Non-Academy participants and $125 for Academy Fellows. Participants may attend the webinar live or receive a recording following the webinar. The webinar is open to anyone who is interested in learning more on the topic. Please feel free to share this information with friends and co-workers.

Click on the link below to register. 
Fundamental Legal Issues in 3rd Party Reproduction
Featured Youth from The Adoption Exchange
AAAA is committed to ensuring children find forever families. This week we have two children who through the Adoption Exchange are waiting for adoptive homes that we want to share with you. If you or someone you know has love and a home to share with one of this children please go to the Adoption Exchange page on our website to learn more about them and how to take the first step to providing one of them (or both!) a loving, forever home.
Academy 2018 Annual Conference in Kansas City, Missouri
Pioneering on the Plains:
Forging New Directions in Family Formation
The Academy's 2018 Annual Conference is being held in Kansas City, Missouri, April 29 - May 2, 2018.

Please visit the Annual Conference webpage for more information on attending, being a Sponsor or Exhibitor and to register.  
Questions about AAAA or the Conference? Contact Executive Administrator Jennie Sullivan at (317) 407-8422 or admin@adoptionattorneys.org.
Webinars for Purchase
For a List of Recent Webinars on Adoption, ART law, Surrogacy offered by the Academy click Adoption and ART Webinars.
2017-2018 Educational Opportunities
ABA Family Law Section 2018 Spring CLE ConferenceMay 9-12, 2018Nashville, TN
For further information concerning the above ABA events, please contact: Cynthia ("Cindy") G. Swan, Director – Section of Family Law, American Bar Association | 321 North Clark Street | Chicago, IL 60654, Office Direct: 312.988.5619 | Cell: 773.490.9320, cynthia.swan@americanbar.org | www.americanbar.org.